Welcome to Camp Penuel Costa Rica
Our Vision
The vision of Camp Penuel is to love others with God's love.
We invite you to read further for more information and join with us in sharing God's love in Costa Rica by:
Our Camps
All of our camps are evangelistic and are free of charge. This means no cost to the campers or their families. The kids stay in dorms, eat meals with the whole group, and have many fun activities.
We sow the seed of the gospel in hearts, and we pray that it takes root and grows (Isaiah 55:10-11).
Summer Camps 2019
Staff preparing for cooking workshop, slip and slide, group games at sunset, Paul with group, all of the camp, and send- off for campers. Wonderful time for all. Thank you, Jesus.
January/July Children's Camps
These are the main camps we offer. They are designed for Costa Rican children ages 7-11, with emphasis on bringing children from shanty towns and impoverished areas. We receive groups of 50 or 60 children plus adult leaders.
These 3-day camps are offered the entire month of January and the first 2 weeks of July.
The children enjoy a variety of outdoor activities, indoor games, and craft projects. Evenings include worship time, dramas, and bonfires. Excellent meals are provided.
This Camp helps the children know Jesus as their personal Savior.
Camper Comment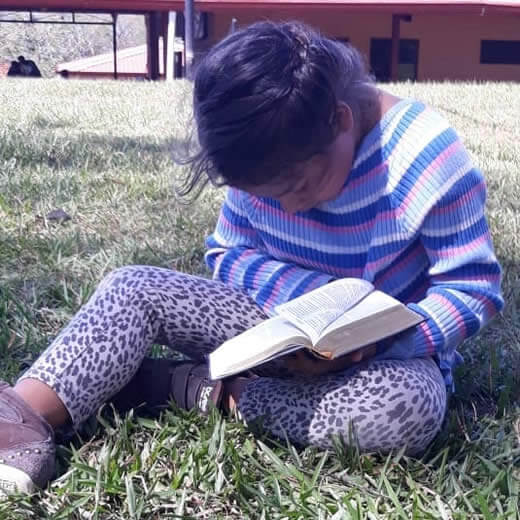 I feel so close to God and now have him in my heart. He is my friend.
Summer Children's English Camp
This camp teaches Costa Rican children English and is held during June.
Adolescent Camps for ages 12-17
These camps have greatly blessed the young people attending. We will keep you posted about the date of the next one.
Special Needs Camp
This camp, designed for adults or children with special needs, is usually offered in late June.
Community Service Work Project Events
Community service projects take Camp Penuel to the streets, which we call CPOW (Camp Penuel on Wheels). We offer day trips to be part of community outreach events. This could include teaching English at a school, or going to impoverished areas of Costa Rica. Help us spread the love of Jesus through simple skits, worship and easy crafts. Volunteer at a church's soup kitchen in an at-risk neighborhood. Visit the homebound or those in long term care. Spanish is not needed, just a willingness to serve, to hug, and to love others.
Work projects combine beautifully with the CPOW experience for people who like to get down and dirty! This may include painting, planting, cleaning, building, or even a farm project depending on the needs of the camp and team member's skills.
CPUP (Camp Penuel Ukulele Project)
Camp Penuel Ukulele Project, or CPUP, was started by Jerry Brown, who invented a pizza box guitar for his company, Music Makers. He brought CPUP to Costa Rica in 2017 for our Adolescent Camps. At a ukulele workshop, each person assembles a ukulele and decorates it as they wish, all within several hours. They then learn several Christian songs, and take their ukulele home. IT IS THEIRS. CPUP teaches more than music – workshops provide creativity, working together, helping others, and most importantly, learning that, like a ukelele, everyone is an instrument in God's hands!

What's really exciting is that this project continues to grow. The wood and cardboard parts are now being made in Costa Rica and we are training a group to help with gluing frets and stringing guitars prior to an actual workshop. So far about 230 ukuleles have been assembled with 40 of those being made by juveniles in a local detention center. To our amazement (not the Lord's), a year after our ukulele workshop at the detention center, almost half of the youth have an ongoing relationship with the Lord and 5 are on fire for bringing others to know about Jesus!!

Through CPUP we see God opening doors to bring the love of Jesus to many. With your donations, this instrument (valued at $40) will continue to be offered free of charge. (if you wish to support this project, please contact us that you wish your donation to help with CPUP). Thank you!!

`
Campers Comments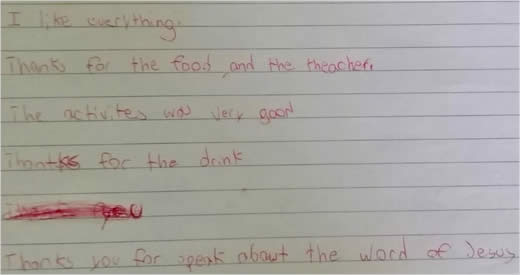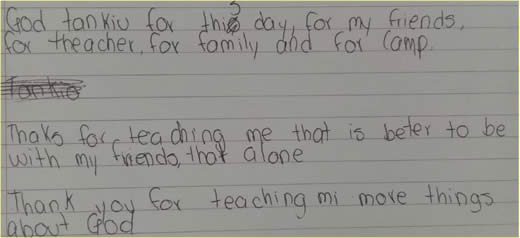 At the end of each camp, each camper writes a thank you letter telling what they received and learned from God while at camp. The children and CPCR thank you for all of your prayers and donations so that each child receives this life-changing experience in Christ Jesus!.