"Love each other as I have loved you."
John 15:12
Camp Penuel
Costa Rica
A free Christian camp for children in need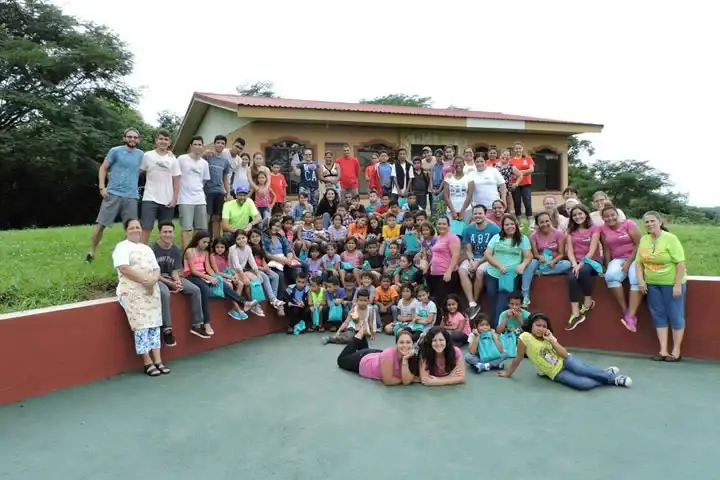 We are a free multi-purpose camp focused on reaching children in need. Our vision is to bring the gospel of Jesus's love to children throughout Costa Rica and beyond. We invite you to become part of our CPCR family by:
Camp Penuel News
Even though our camps are not in session until further notice due to COVID, we continue to welcome mission teams to stay at the mission house and help with both outreach in nearby communities and maintenance at the camp in preparation for when the camp reopens.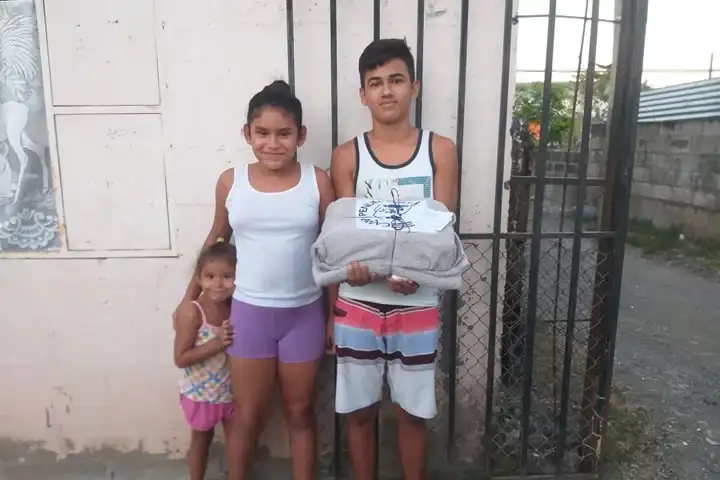 Most importantly, we have been able to reach the children who have been to Camp in years past through our newest CPOW (Camp Penuel on Wheels) Project.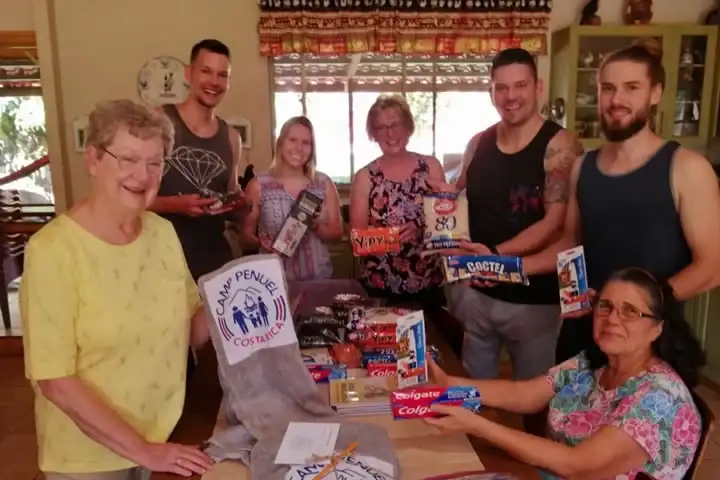 The packet items are displayed by members of Paul's family who came from Minnesota to help with this effort. Items for the packets included rice, beans, Jenga game, Bible story/activity book, colored pencils, toothpaste, toothbrush (donated by Dr. Gillard of Hutchinson), crackers, cookies, and 3 bars of soap all wrapped in a big bath towel with the Camp logo in the center.
A big thank you to our contributors who helped make our gift bag project possible with their 2020 matching funds. Through this year's gift bag project, we have delivered over 700 gift bags and 1,100 towels to former campers and their families. Praise the Lord for the CPOW Gift Bag Project.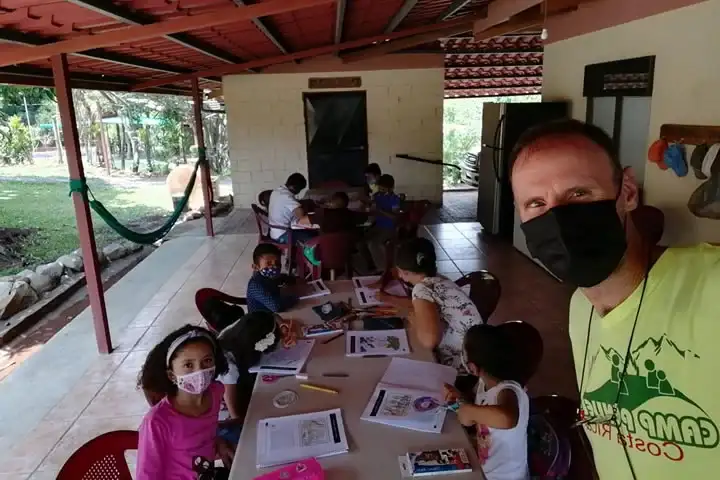 In addition to the CPOW Gift Bag Project, we've started a Bible School with local children at the mission house. Thirteen local families received the gift bags with the Bible story/activity books that the children are reading, studying, and coloring. This helps them learn about the love of Jesus in a fun and interactive way. We praise the Lord for this opportunity.
The Dragonfly Project
The Dragonfly Project is a program designed to give comfort to grieving families through cards imprinted with a dragonfly. The cards can be colored and show that the Lord is with grieving families and gives hope through the dragonfly gospel analogy. This project was enthusiastically received when we distributed the gift bags in bulk to each ministry. For more info, please visit www.dragonflyproject.org.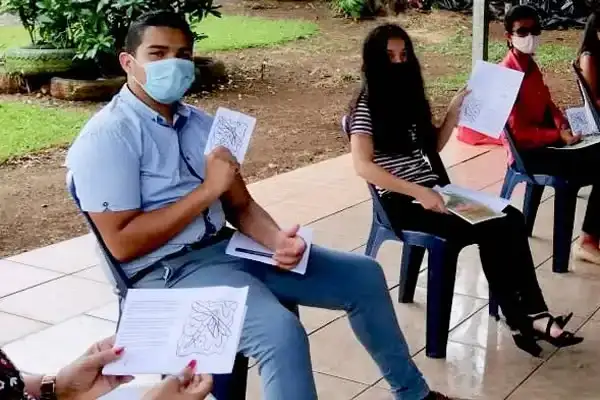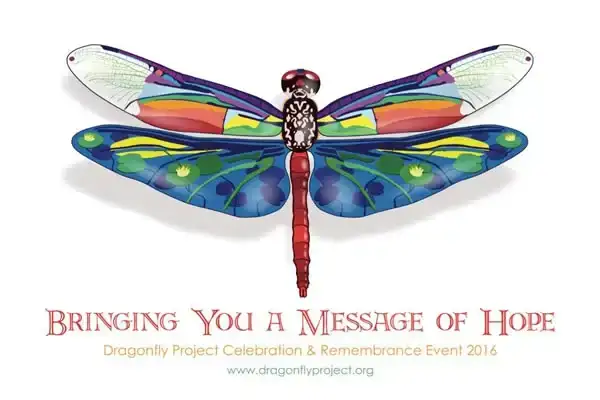 More Camp News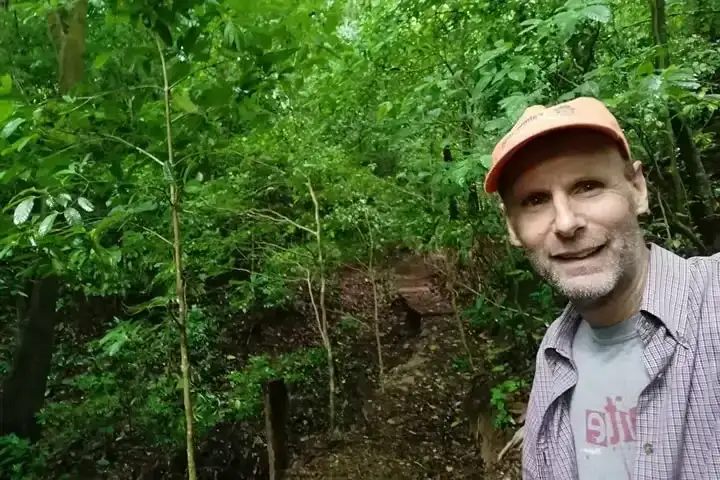 We just added a lovely hiking trail through the forest. It starts close to the amphitheater and takes the campers on a ½ mile walk.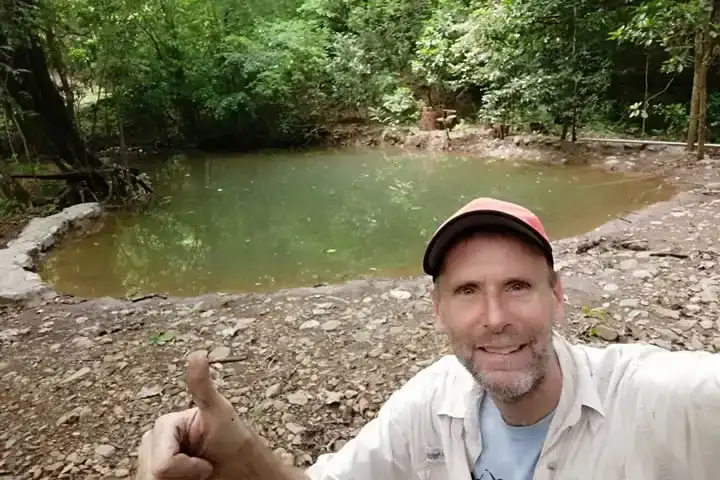 At the end of the hike, they are greeted by our new swimming hole. We know the campers will enjoy this.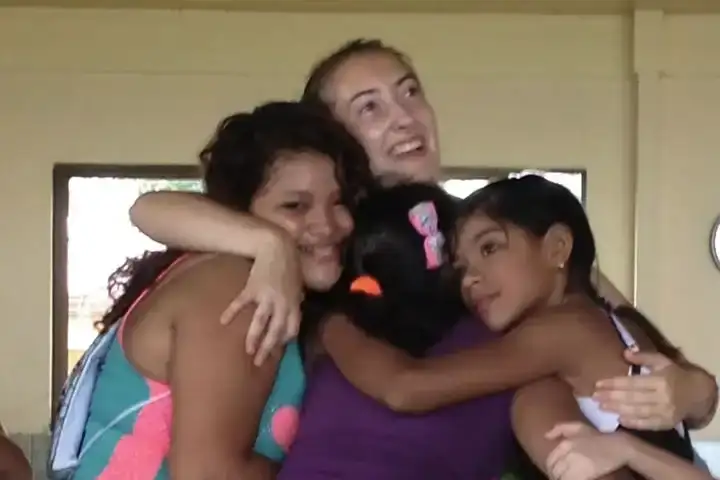 During these times even though we can't hug others, we are receiving and feeling even more than ever, the Father's embrace and love through our Lord Jesus and we pray that you are also receiving those hugs wherever you might live.
Camper Comment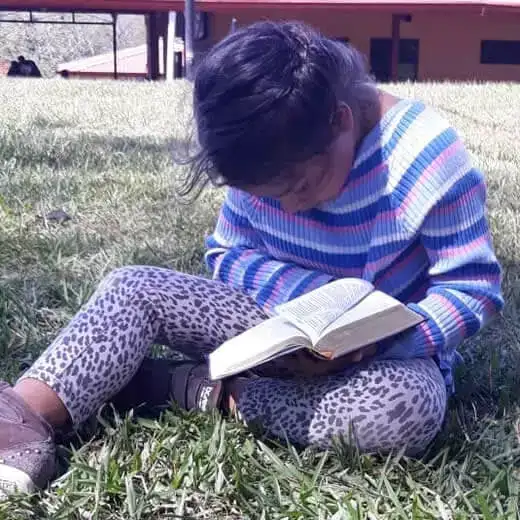 "I feel so close to God and now have him in my heart. He is my friend."